Iniciando Apache Kafka en Windows (+Offset Explorer)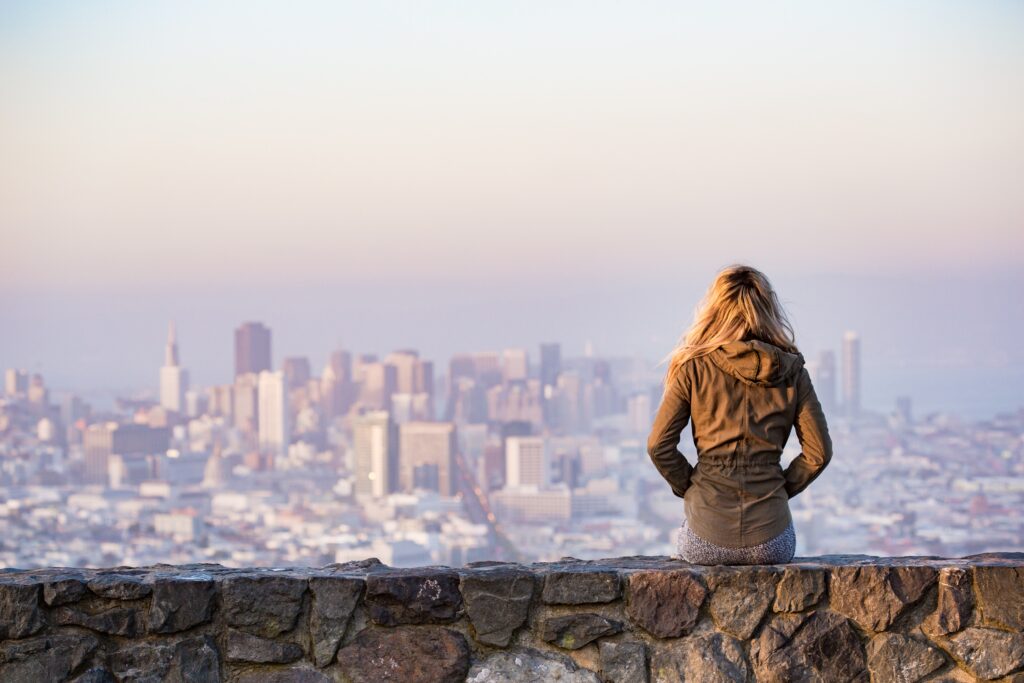 Apache Kafka proporciona un bus de mensajes escalable, distribuido y altamente resiliente creado por LinkedIn y de código abierto basado en una arquitectura P2P (arquitectura Peer to Peer). Un par de artículos atrás en el blog presentamos como iniciar Apache Kafka con Docker. Sin embargo para fines de aprendizaje pudiera ser útil iniciarlo en una computadora con Windows, en esta entrada veremos los pasos para hacerlo.
¿Cómo instalar Apache Kafka en Windows?
Los pasos son los siguientes:
Descargar los binarios de Apache Kafka desde la web oficial. En el momento de esta artículo la última versión estable es la 3.1.0.
Descomprimir el archivo.
Importante: Mover la carpeta descomprimida a la raíz de la unidad o cercano, evitar caminos largos hasta la carpeta de kafka.
En la carpeta \config están los archivos de configuración más importantes el zookeeper.properties y server.properties.
Cree una carpeta en algún lugar cercano a la raíz del sistema de archivos, por ejemplo: C:/kafka/bitacora
Abra ambos archivos y settea en las propiedades correspondientes la carpeta creada en el punto anterior:
En el server.properties:
# A comma separated list of directories under which to store log files
log.dirs=C:/kafka/bitacora
En el zookeeper.properties:
# the directory where the snapshot is stored.
dataDir=C:/kafka/bitacora
Una vez establecidas las configuraciones anteriores, vamos a arrancar Zookeeper & kafka ahora.
Arrancando Zookeeper y Kafka en Windows
Para iniciar estas aplicaciones, dentro del archivo descomprimido está la carpeta bin/windows, ejecutaremos los siguientes comandos:
bin\windows> .\zookeeper-server-start.bat ..\..\config\zookeeper.properties
bin\windows> .\kafka-server-start.bat ..\..\config\server.properties
Monitoreando Kafka con Offset Explorer
Offset Explorer es una herramienta básica pero útil que para pruebas y desarrollo es suficiente en muchos casos. Nos permite conectarnos a Kafka, monitorear los mensajes que pasan, crear tópicos y algunas otras funciones interesantes.
Para descargar Offset Explorer lo hacemos desde su web, la instalación es mediante un wizard bastante sencilla, simplemente ejecutar y darle siguiente hasta el final.
Así se visualiza una vez nos conectemos al clúster Kafka.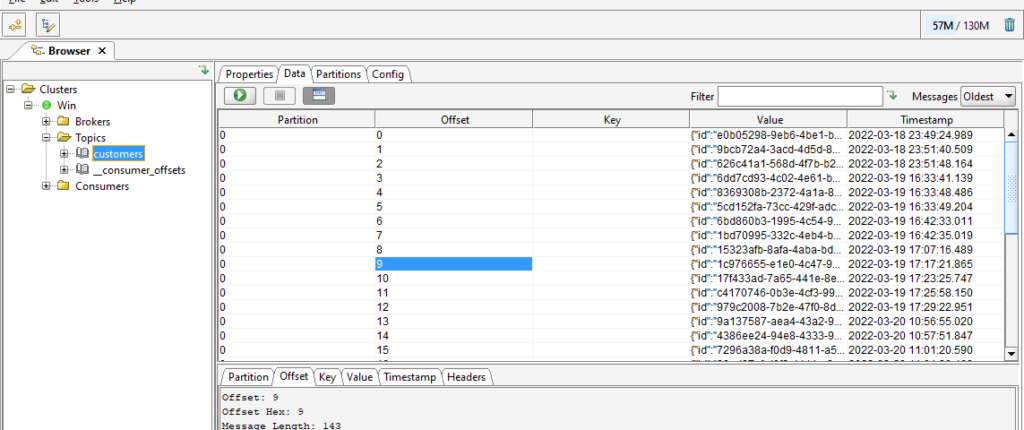 Para conectarse debe hacerlo directamente sobre Zookeeper, para ello use el puerto 2181 (por defecto).
Espero te sea útil esta pequeña guía para arrancar Kafka en Windows.